New Album From Amaro Freitas, Y'Y, Out 3/1
November 7, 2023 - By Psychic Hotline
Acclaimed Brazilian composer and pianist Amaro Frietas announces his new album, Y'Y (pronounced eey-eh, eey-eh), out March 1st, 2024, on Psychic Hotline, and presents its lead single, "Encantados," featuring Shabaka Hutchings, Hamid Drake, and Aniel Someillan. An "homage to the forest, especially the Amazon Forest, and the rivers of Northern Brazil," explains Freitas, Y'Y is "a call to live, feel, respect, and care for nature, recognizing it as our ancestor." In addition to serving as a call to nature, Y'Y expresses lessons Freitas learned in the Amazon about the incandescent power of enchanted spirits who intervene on behalf of the community in times of struggle. He continues, "it is also a warning about the need to be aware of the impact we cause, based on the concepts of civilization and modernity that keep us away from this connection, and its importance for the balance of life on the planet." Y'Y speaks to the importance of the water, the river, and our environment and how the conservation of the Brazilian rainforest is an answer to the reality of our climate struggles.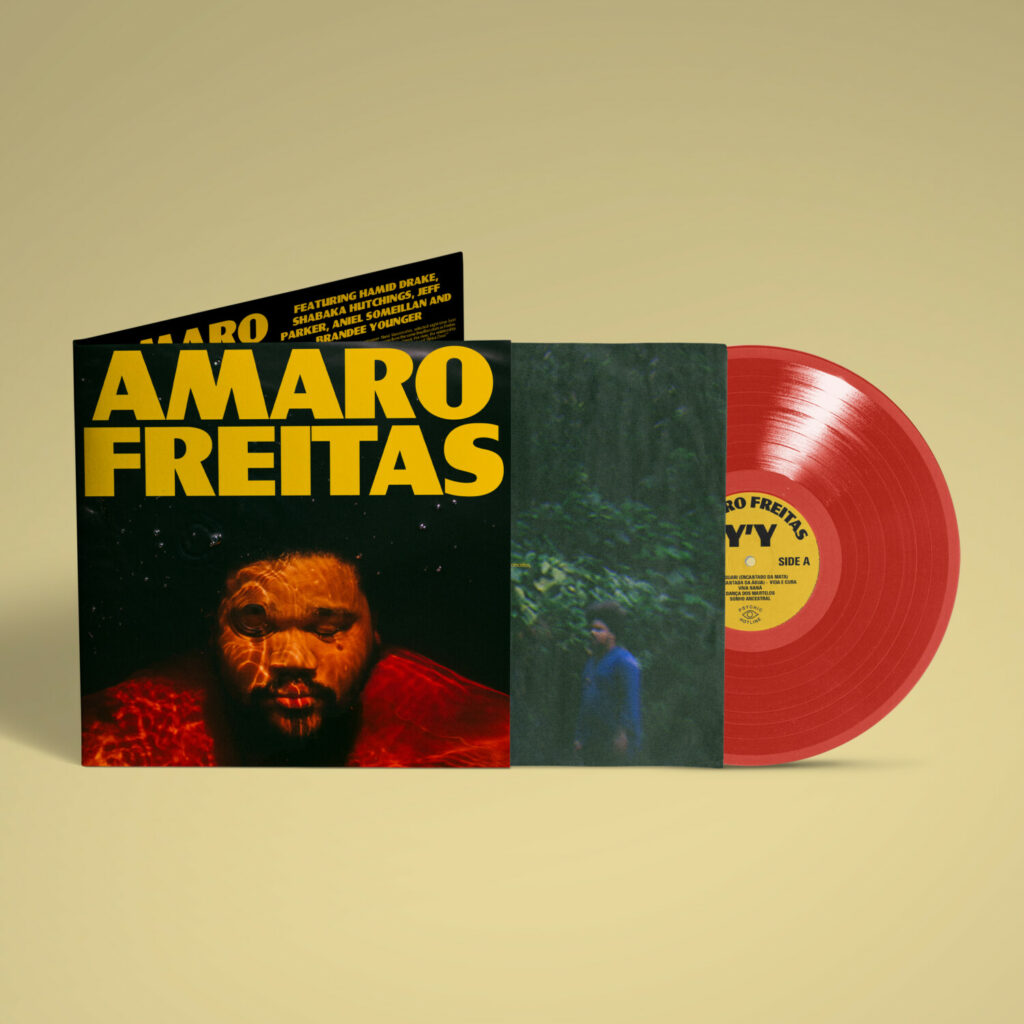 In 2020 the pianist, who hails from the Northeastern Brazilian coastal city of Recife, was drawn to Manaus, located in the Amazon basin, some 4600 kilometers to the west. His experience in that lush wilderness led him into a new realm of musical creation, one rooted in magic and possibility and tempered by a sense of stewardship for the earth's bounties and a connection to the Sateré Mawé indigenous community. Crucial to the experience for Freitas was the maintenance of a true exchange of knowledge.
The album's concluding song and lead single, ,"Encantados," celebrates the African diaspora and reinforces how traditions are part of our DNA, whether in the way we play and connect with our roots, or how we understand sound as a powerful ancestor. Featuring Hutchings on flute, Drake on drums, and Someillan on acoustic bass, "Encantados" references the idea of enchantment while invoking enchanted beings. According to Freitas, this "was something very important in this process,", and rather than attaching any one specific meaning to the work as a whole, Freitas ultimately wants listeners "to feel touched by the spirits, the enchanted spirits of the forest."
Although building an album around an experience so far from Freitas' Recife home may seem out of character, in fact the work is fundamentally connected to his previous discography. "Trying to rescue things that came before coloniality", he notes, is a theme that has been woven into Freitas's work for years. By simply looking at the titles of his last three projects: Rasif (a colloquial spelling of Freitas's hometown), Sankofa (a Ghanaian term which roughly translates to "using lessons from the past while moving forward"), and now Y'Y (a word from the Sateré Mawé dialect, an ancestral indigenous code that means water or river), you can see themes that are not spoken in Portuguese or English, but which are part of the construction of a much more connected social concept. It's no wonder he chose to intwine ancestral knowledge into this project in such a meaningful way.
While Side A of Y'Y serves as an expression of connection to the earth and to the ancestors, Side B–which features additional contributions from guitarist Jeff Parker and harpist Brandee Younger–serves as proof of connections between the global Black avant-jazz community. Hutchings hails from the rich scene in London, Younger comes from the legendary New York City jazz scene, Someillan is of Cuban descent, while Parker and Drake come from the deep well of avant garde jazz in Chicago. This album is an artful conversation between those traditions, rooted in the unique sounds and rituals found in Afro-Brazilian and Indigenous cultures. With Y'Y, Freitas further codifies his fresh, "decolonized" interpretation of Brazilian jazz, one that may well shatter preconceived notions of what jazz can be.